Notifying country

Germany
---
Product category

Protective equipment

Product

Particle filter mask

Name

NEOMASK FFP2 NR Protective mask Atemschutzmaske

Brand

NeoMask

Batch number

NM0120220205W

Type / number of model

NM-002

Barcode

4251719902680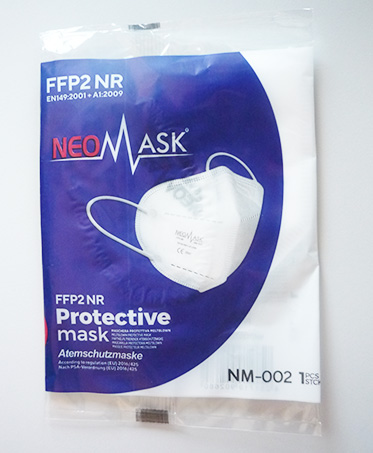 4 Media files
Product description

White FFP2 protective mask

Packaging description

Blue and white blister packaging

Country of origin

Türkiye

Risk type

Health risk / other

Risk description

The particle/filter retention of the material is insufficient. Consequently, the product does not fulfil the health and safety requirements; thus, even if combined with other recommended measures, it may not properly protect the user.

Legal provisions (at EU level) and European standards against which the product was tested and did not comply

The product does not comply with the Personal Protective Equipment Regulation nor with the European standard EN 149.
Measures ordered by public authorities (to: Other)

Ban on the marketing of the product and any accompanying measures

Date of entry into force 02/05/2023
Measures ordered by public authorities (to: Distributor)

Recall of the product from end users

Date of entry into force 02/05/2023